A little known aspect of Biden's immigration policy (or rather lack of) is the secret war launched by USCIS (United Nations Citizenship and Immigration Services) and Department of State against Indian immigrants specifically. It is not clear what Biden administration's objectives are on immigration issue because no matter what he does, his opponents are going to accuse him of open borders but instead of embracing a pro-immigration platform on which he ran he is doubling down on the same Trump-like policies that are hurting immigrants.
USCIS, the agency responsible for immigration benefits, was run into the ground by the Trump administration. Once upon a time this was a very insignificant agency that did form verifications and pretty boring and dumb work of sifting through piles of boring and meaningless paperwork while being 100% funded by immigrant's form money. The Donald Trump administration, which had little regard for law, saw this agency as an abomination and decided to grind its work to halt. This was achieved by slew of measures that made the red tape even longer, complicated, inefficient, unpredictable and expensive. The result was complete chaos as every form took years to process which was earlier done in weeks. The bigger impact however was of complete unpredictability and blatantly capricious Request for Evidence (RFEs) which asked doctors to prove that their profession required advanced degrees or asking a billion dollar company to prove that it can pay its employees. In many cases USCIS's own employees did not understand the law well enough and created needless harassment of perfectly legal immigrants doing nothing wrong.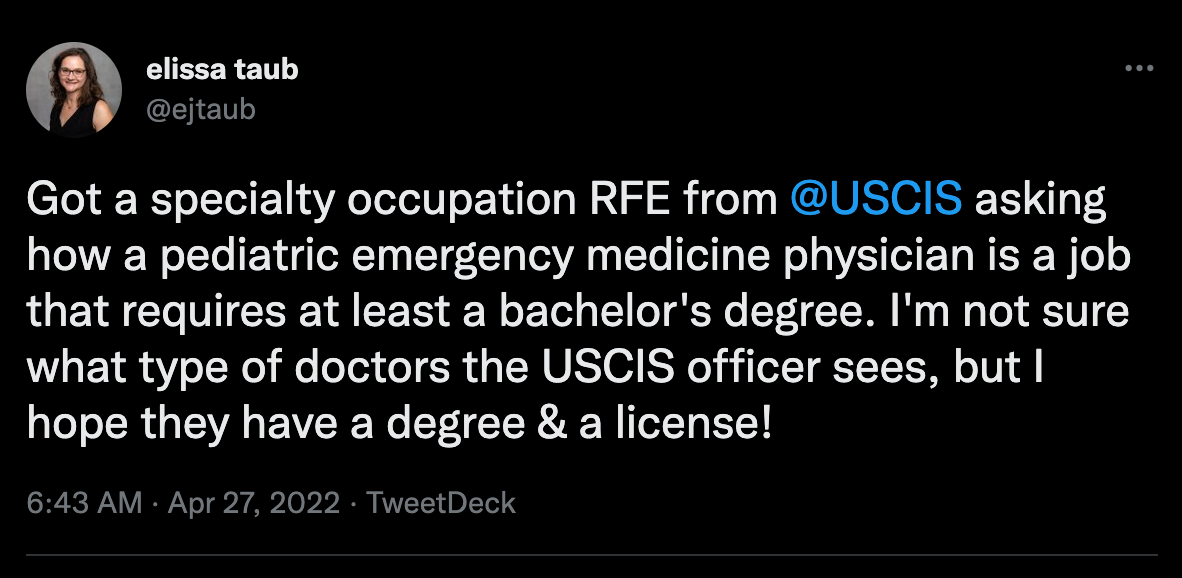 As the above tweet shows, the new administration and agency's new chief Ur Jaddou has been unable to get their house in order. USCIS remains a bog where applications go to die and applicants are frustrated. Some of this harassment if explained by incompetence of the leadership but some of it could also be seen as deliberate.
USCIS figured out that by entangling itself in red tape, they can go to Congress and ask for more money. The Congress too has given them millions of dollars thus rewarding their inefficiency. This will lead to USCIS being more inefficient.
USCIS is perhaps the only federal agency that has complete lack of transparency on how it operates, how it processes different applications, how is their training done, how the number it reports are validated and so on. It has no oversight whatsoever and Congress never takes them up to task over the capricious behaviour.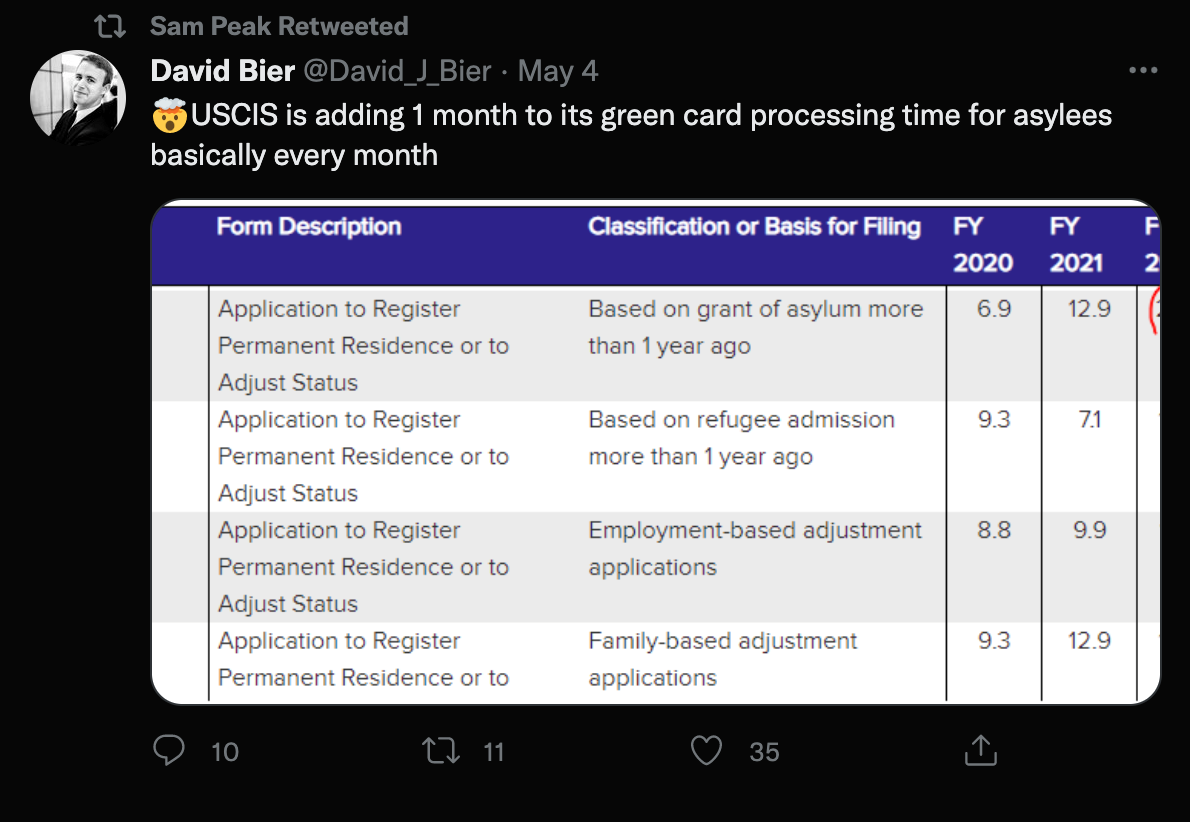 Highlight of Biden's war on Indian immigrants however is how his administration has systematically destroyed even the pretense of order at American consulates in India. Million plus Indians in the USA who are victims of racist per country quota have to get their passports stamped at the consulates every three years or so. This used to be a simple process because all the paperwork was already done and approved in the USA. One had to only drop off their passport at the consulate office, they will stamp it and send it to you in a week.
Not anymore.
MCC Don Heflin, US embassy India is the architect of the total chaos and confusion at US consulates in India. He also tried to explain the hare-brained policies in a livecast.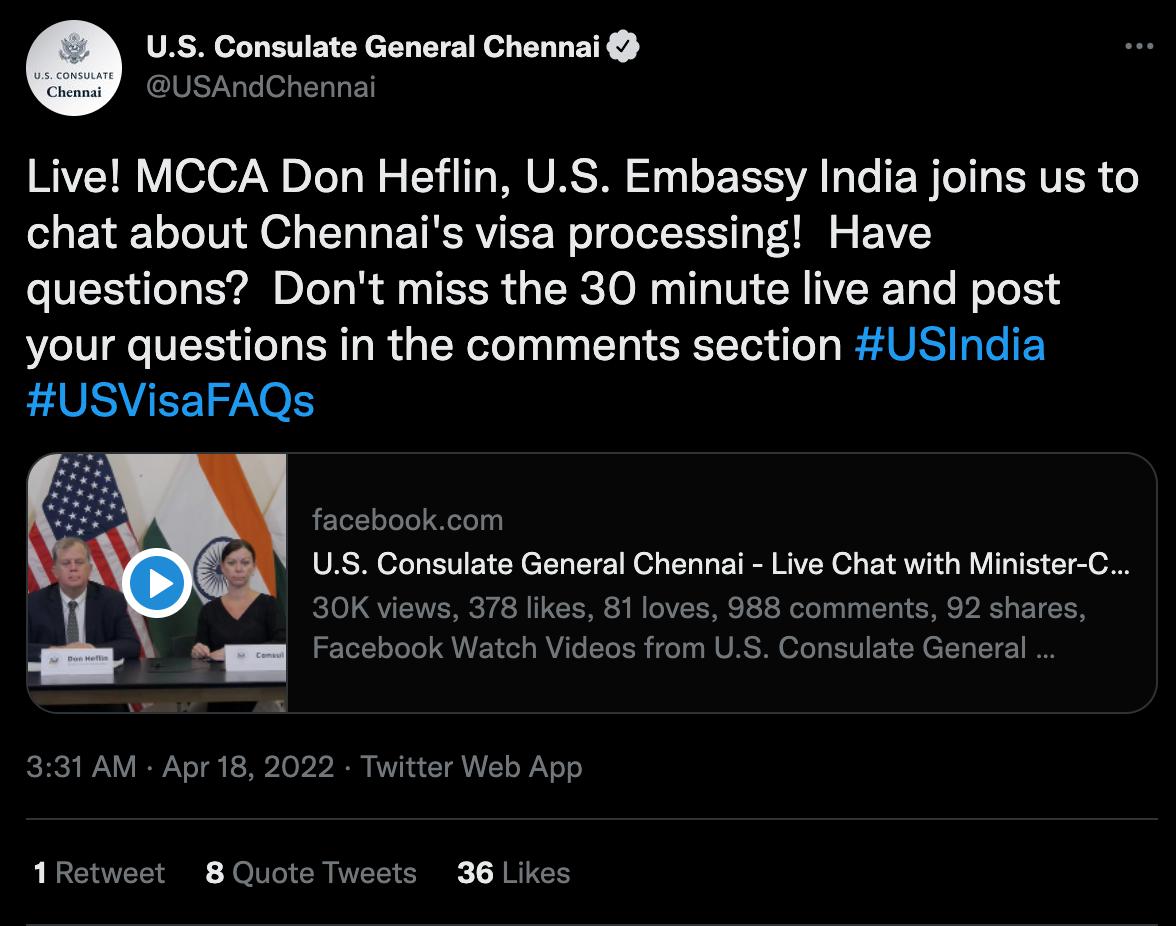 The first steps towards harassment of Indian immigrants is to require that dropbox (dropping off your passport to the consulate) now requires an appointment. Mr. Heflin did not tell us why this new requirement has been added or what purpose it serves but very likely it is to deny Indian immigrants an opportunity to get a visa stamp, hence forcing them out of the USA. As of writing of this post, there are no appointments available until September. So, if you end up being in India because your parents died. You are pretty much stuck.
What is worse is the consulate gives "fake" appointments. The only purpose of these appointments is to allow you to make expeditious requests which are denied nearly in all circumstances. If your parents are dying in India, it is not an emergency, if they are dead it is not an emergency as per US consulates.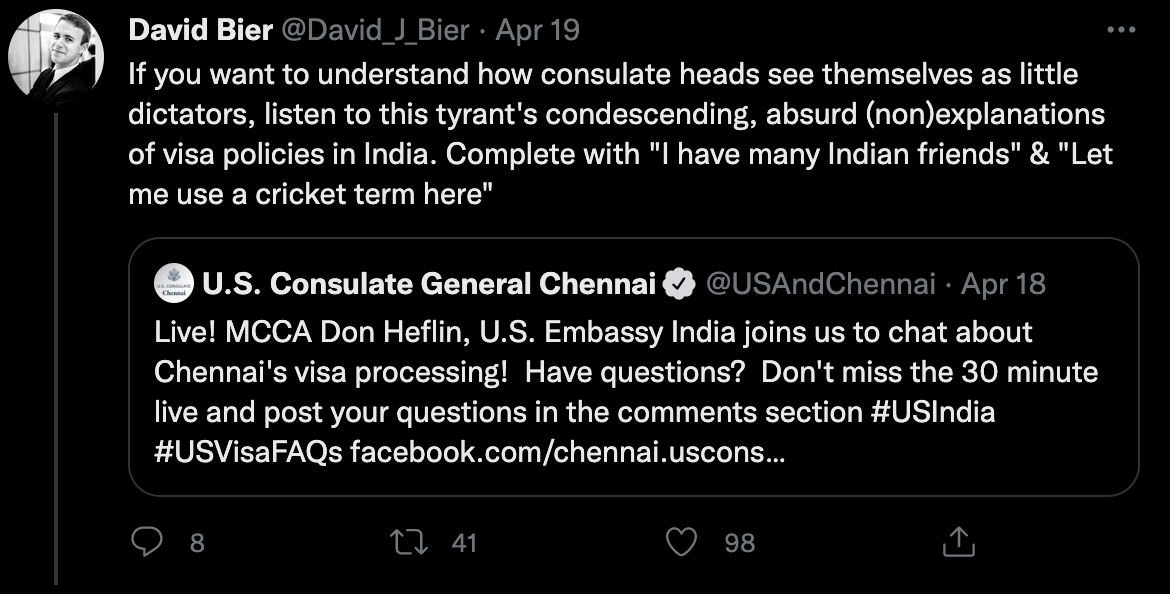 Don Heflin's policies here are not just completely arbitrary and capricious but also reeks of racism with a healthy mixture of incompetence.
The lack of dropbox appointments in US consulates are a complete mystery. It should not take more than 10 minutes to handle one passport if needed. This work can easily be outsourced to DoS staff in the USA. In fact, the USA could allow Indians residing in the USA to get the stamp inside the USA.
But now there is a parallel economy of dropbox appointments where there are services who charge $200 to check the appointment availability on your behalf and notify you when it exists. There are apps and chrome extensions who try to hack around the appointment system.
All this points out to either insane level of incompetence, corruption of sheer malice against Indian immigrants, what is worse is the Biden administration lacks the strength of character to admit that this is all deliberate and rather they are simply avoiding questions and accountability.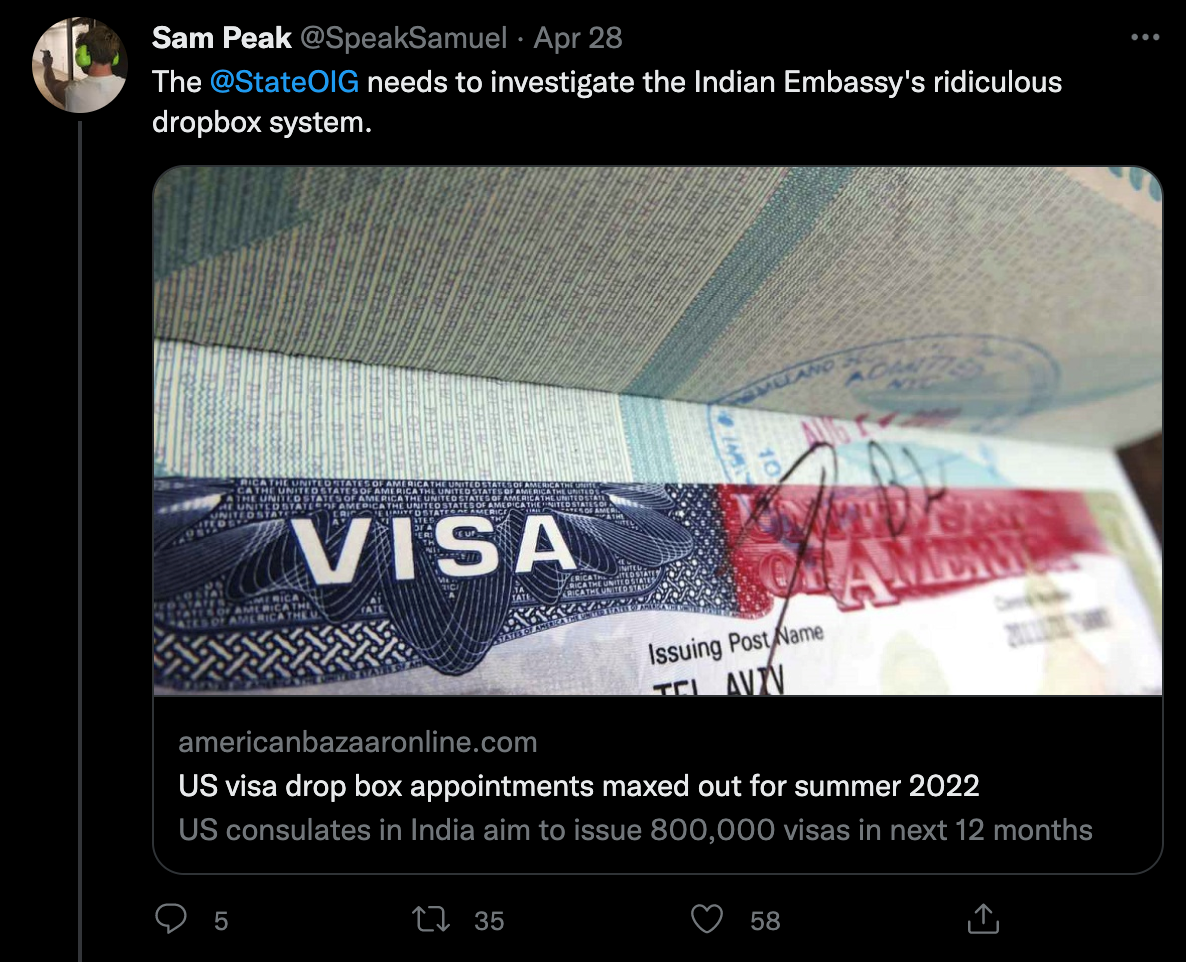 There are many calls to investigate Indian consulates and Don Heflin over this and perhaps the State department Inspector General should launch an investigation into the functioning of Indian consulates, their processes and audit them to ensure accountability.

Image source: Medium
Disclaimer: The opinions expressed within this article are the personal opinions of the author. MyIndMakers is not responsible for the accuracy, completeness, suitability, or validity of any information on this article. All information is provided on an as-is basis. The information, facts or opinions appearing in the article do not reflect the views of MyindMakers and it does not assume any responsibility or liability for the same.
Comments