The Global Anti-Hindu Monthly Scorecard for the month of November
hindumisia.ai produces monthly anti-Hindu reports on a pilot basis. These reports are generated every month highlighting the trends and observations. The monthly reports are solely based on Tweets sourced and flagged by the AI model. The statistics contained in the report are raw statistics as per AI model results.
Here is a snapshot of the analysis with embedded methodology and additional information.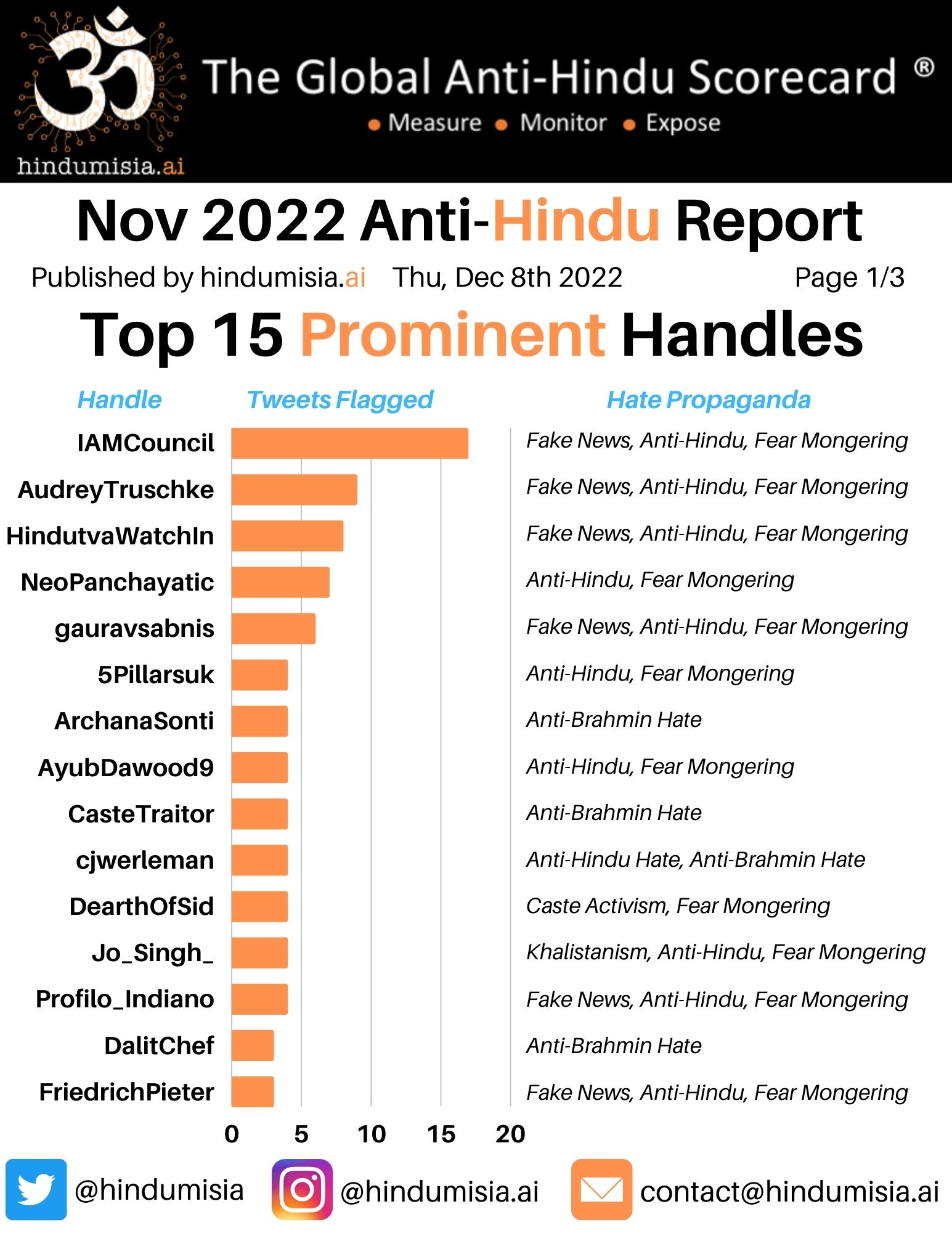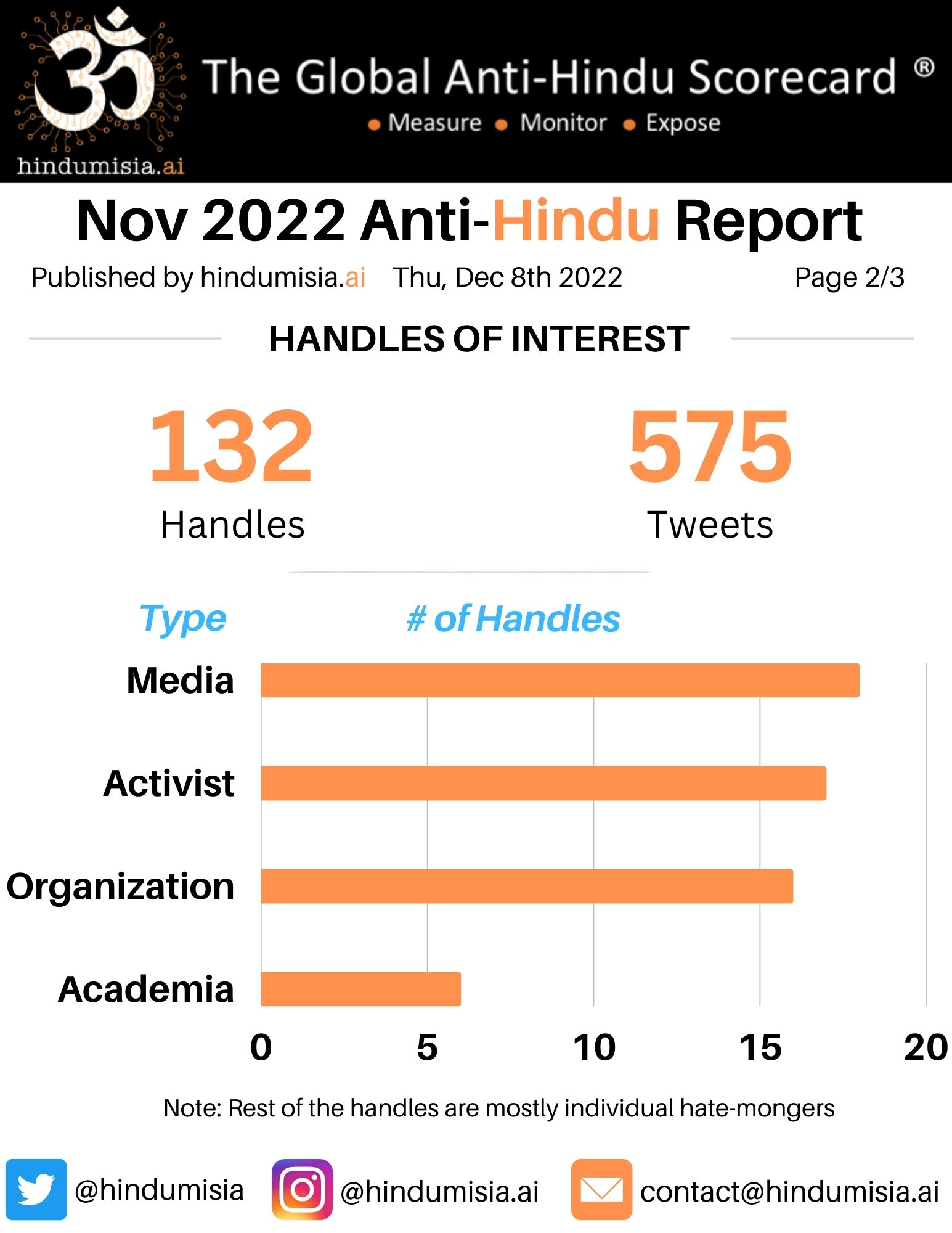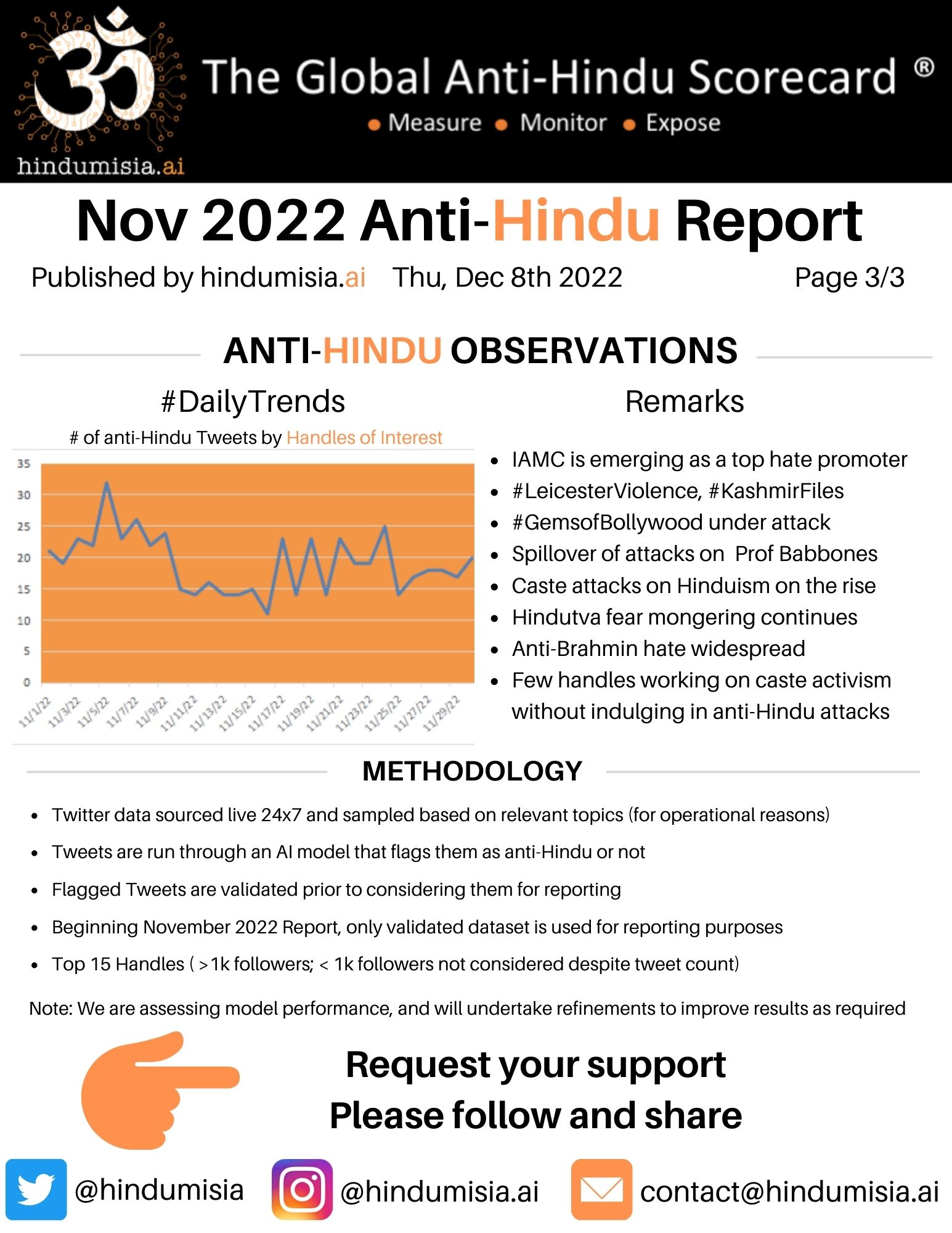 All the images are provided by the author.
Comments