"I would like to offer America the best of ancient India — ethical milk, Vedic education and wellness." A heartwarming Indian Story that will make you proud.
If Abhinav Goswami has his way, America will soon experience the amazing gifts of ancient India — extraordinary health, ethical A2 dairy products, Vedic education and more.
"I had achieved what many would regard as the ultimate dream — a job as a data scientist in Apple," recounts Abhinav Goswami. "My kids were going to top-rated schools and we were living in one of the most beautiful homes of San Ramon, California." But destiny was calling. One day in 2017, when Abhinav sat in his 8'X8' cubicle after a two-hour commute which he would need to retrace when he went back home in the evening, he suddenly realized with a jolt that this was not the dream he had dreamed. "We were drinking milk that came from genetically-modified, obese cows that were not allowed to graze freely; we were worried about the linkages between dairy products and cancer; we were anxious about all the harmful pesticides and fertilizers in our food; there was no connection between us and the communities around us or with nature; this was not the world I wanted to live in!"
He wondered why the modern education system was turning out hordes of youngsters who felt no bond with nature and only focussed on material desires. His whole life flashed before him; his family name Goswami (meaning both "protector of cows" and "one who had conquered the senses") beckoned to him with a deep significance. In ancient India, indigenous cows were the centre of the economy; they were wealth; and in fact, they even played an important part in maintaining the educational system. Their milk was used to make delicious curds, butter, buttermilk, ghee and other dairy products which kept the population nourished and happy. For students, it was extra important to have enough quantities of milk and curds. Cow dung was used as fuel, fertilizer, plastering material (which kept houses cool in summer and warm in winter), anti-bacterial cleaner and more. The cow's urine was used in myriad health-giving Ayurvedic products. In addition to all the material gifts they bestow, cows also have a deeply spiritual presence, which has been acknowledged by many. The deep bonds between cows and their owner's families was a given.
Over the years, India has been steadily losing its indigenous breeds such as Sahiwal, Tharparkar, Gir, Red Sindhi and Rathi to mindless cross-breeding with European breeds. Native Indian breeds with their unique genetics are hardy because they have evolved over thousands of years. However, the crossbreeds are not only less adapted to Indian climatic conditions, but their milk is also being linked to many diseases. Many people today are waking up to the benefits of drinking A2 milk which is produced by native Indian cows rather than A1 milk produced by European breeds. The National Dairy Research Institute in India published a peer-reviewed study in 2013 which set alarm bells ringing. The researchers found that the consumption of milk containing A1 beta-casein produced far more inflammatory compounds in the gut (linked to heart disease, eczema, and asthma) than A2 beta-casein. This was corroborated by more studies in other parts of the world. In fact, in Australia A2 milk is available in almost every grocery supermarket.
Abhinav decided to take the big leap from America to India. His wife Pratibha completely supported him. His son initially wept at the prospect of moving, but later agreed to give it a try. His daughter agreed readily. In March 2017, Abhinav sold his house and all his possessions in the US at a pittance. After 11 years in the US, he was going to start life all over again in the village of Khair near Aligarh where he had grown up. People thought he had gone crazy.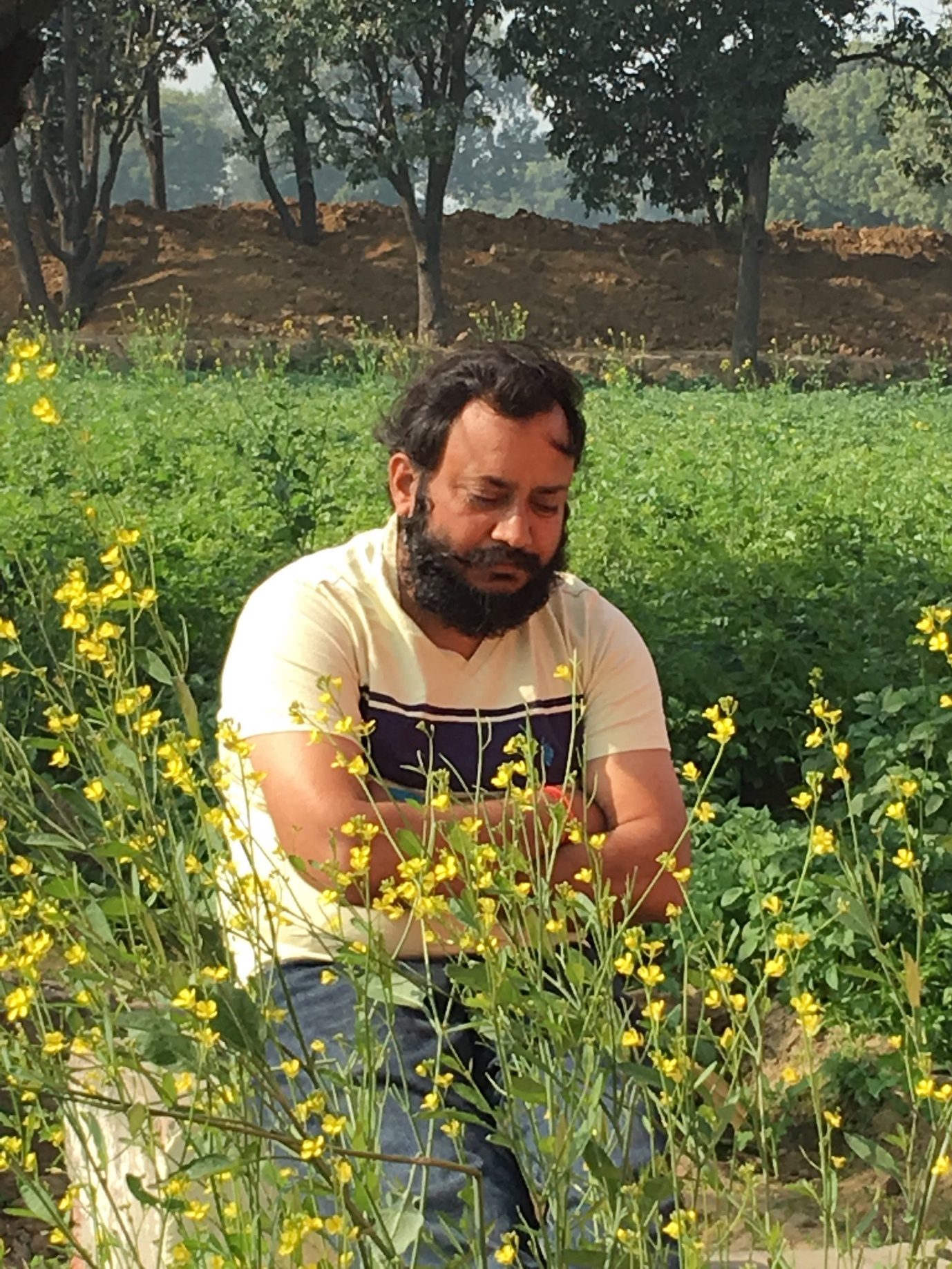 People thought Abhinav had gone crazy
For the next three years, Abhinav worked like a maniac on a mission with his family members including his younger brother Jagdeesh. His aim was to prove that indigenous Indian cows could be the centre of the economy again and that they could be the starting point for a holistic education system. He formed an organization called Vedic Tree. He bought a large piece of land in Khair, bought eight cows and began tending to them in the gaushala he had created. He purchased machines to package the milk; he invested in a biodigestor to convert the cow dung into biomethane, bioelectricity, bioslurry and biofertilizer.
Pratibha Goswami, Abhinav's wife recalls that the first year of the move was the toughest. "My children's bodies were covered with mosquito bites," she says. She wondered if they did the right thing by snatching them from a comfortable life in America. "Then one day, I looked out of my bedroom and saw a peacock dancing in its full glory," she says with a laugh.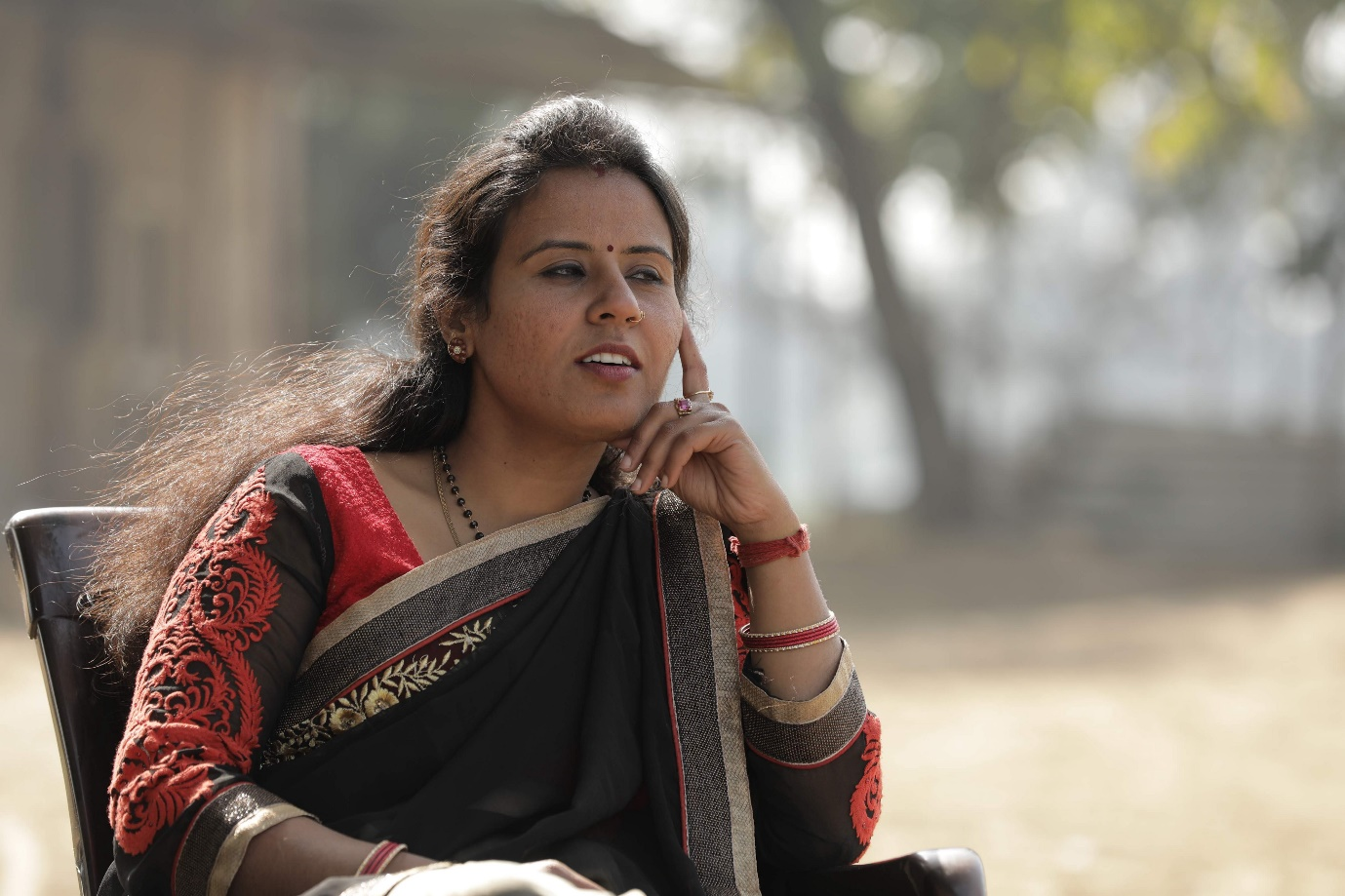 The day would start at the crack of dawn with ablutions and chanting of shlokas followed by plunging into hard, relentless labour. The children went to local schools but spent all the rest of their time playing with calves, watching birds and marvelling at the mysteries of nature.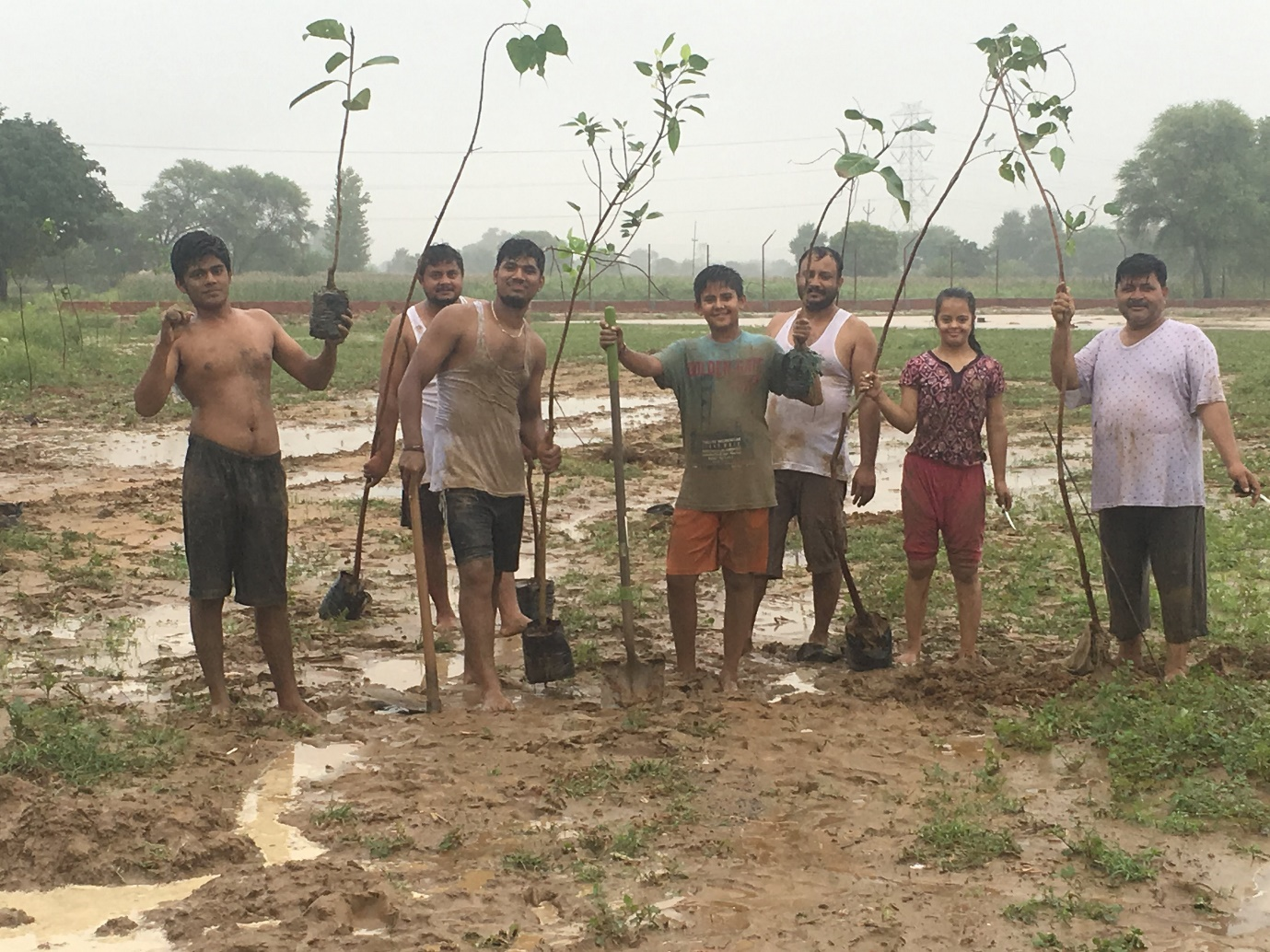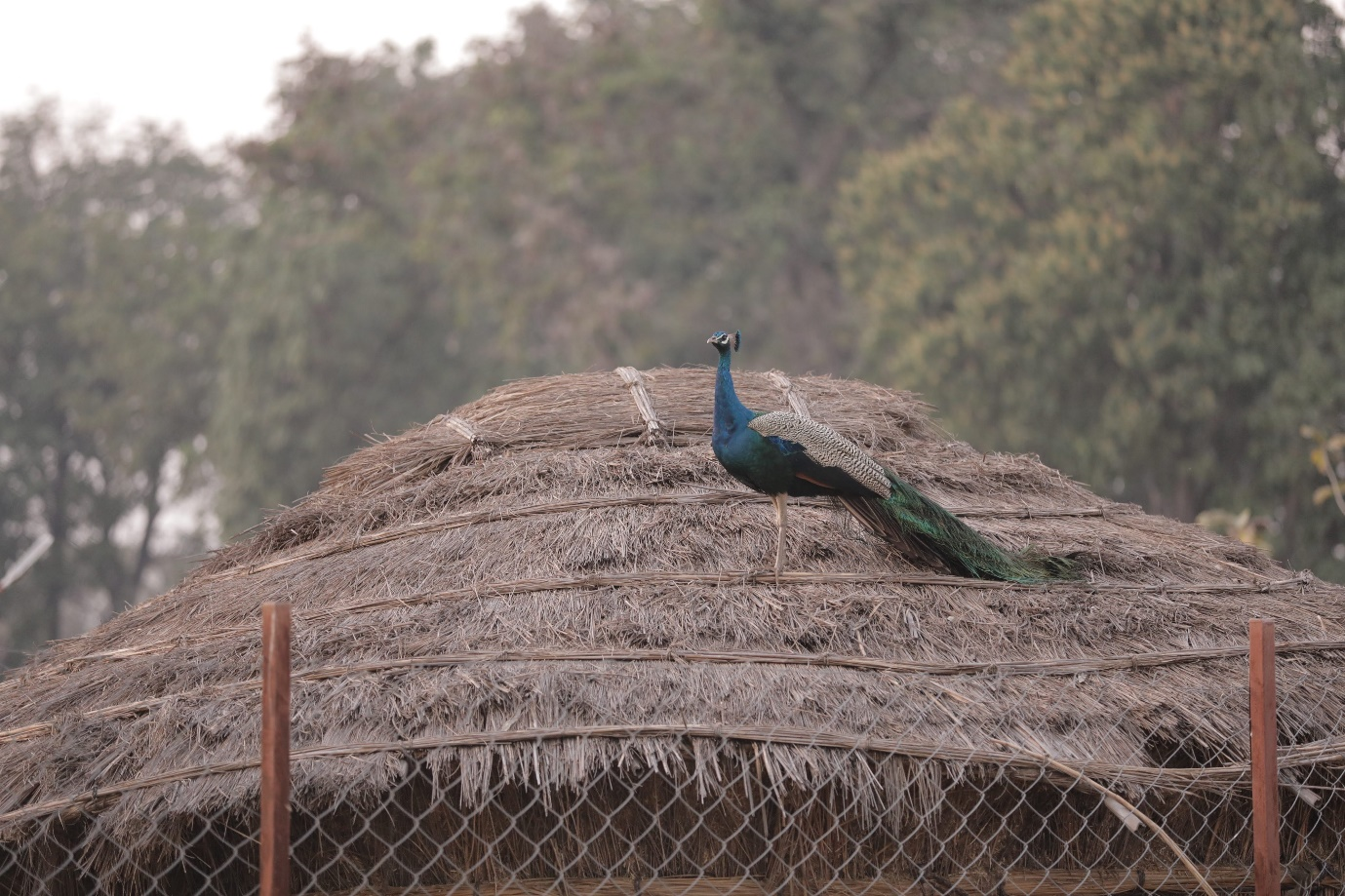 Bit by bit, Abhinav advanced to close the loop. The output from biodigestor in the form of slurry was used as feed for earthworms in order to produce vermicompost, a very healthy form of organic fertilizer. Vegetables, pulses and grains could easily be grown on soil fertilized by vermicompost and a part of this was used as fodder for cows. The healthy organic milk became a hit with the surrounding towns and would be sold out in no time. A side business of bee-keeping began to grow and cruelty-free raw honey became one of the suite of products alongside the dairy products (ghee, butter, curds, cheese), organic vegetable products, biofertilizers and biopesticides. It was as if the earth was yielding its choicest gifts.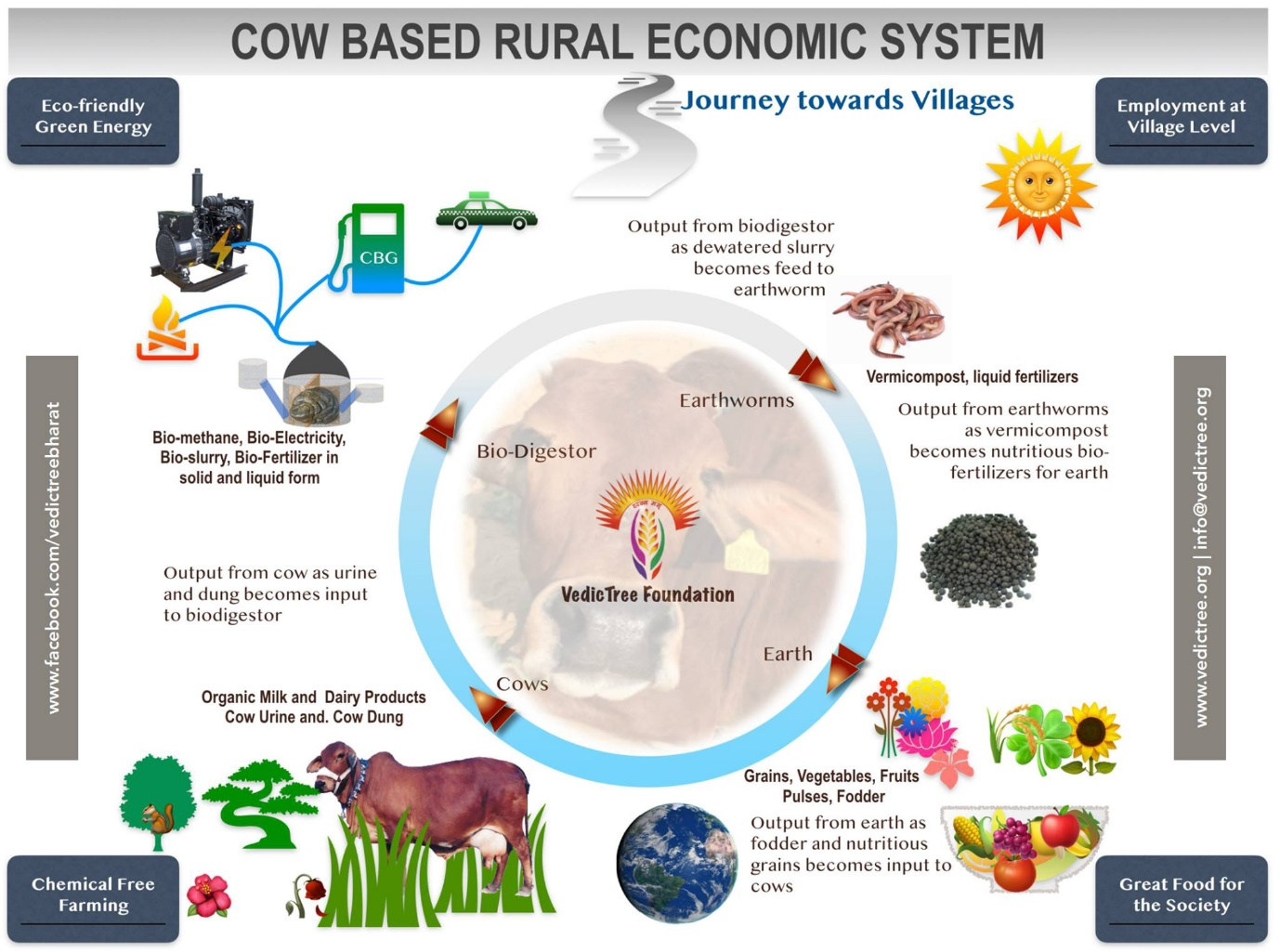 The challenges came in strong and thick. Many people who were earlier eyeing the land that Abhinav had bought began to create obstacles in his path. Local milk suppliers resented the outsider who was threatening their business model. Jealousy reared its ugly head. Many locals assumed that Abhinav was stealing electricity off the grid when they found his grounds well-illuminated with 400 lights at night. They even filed a complaint but when the police arrived, they found that all the electricity came from biogas generated within the farmland itself. The villagers often refused to help out in Abhinav's farm and showed their displeasure at various public places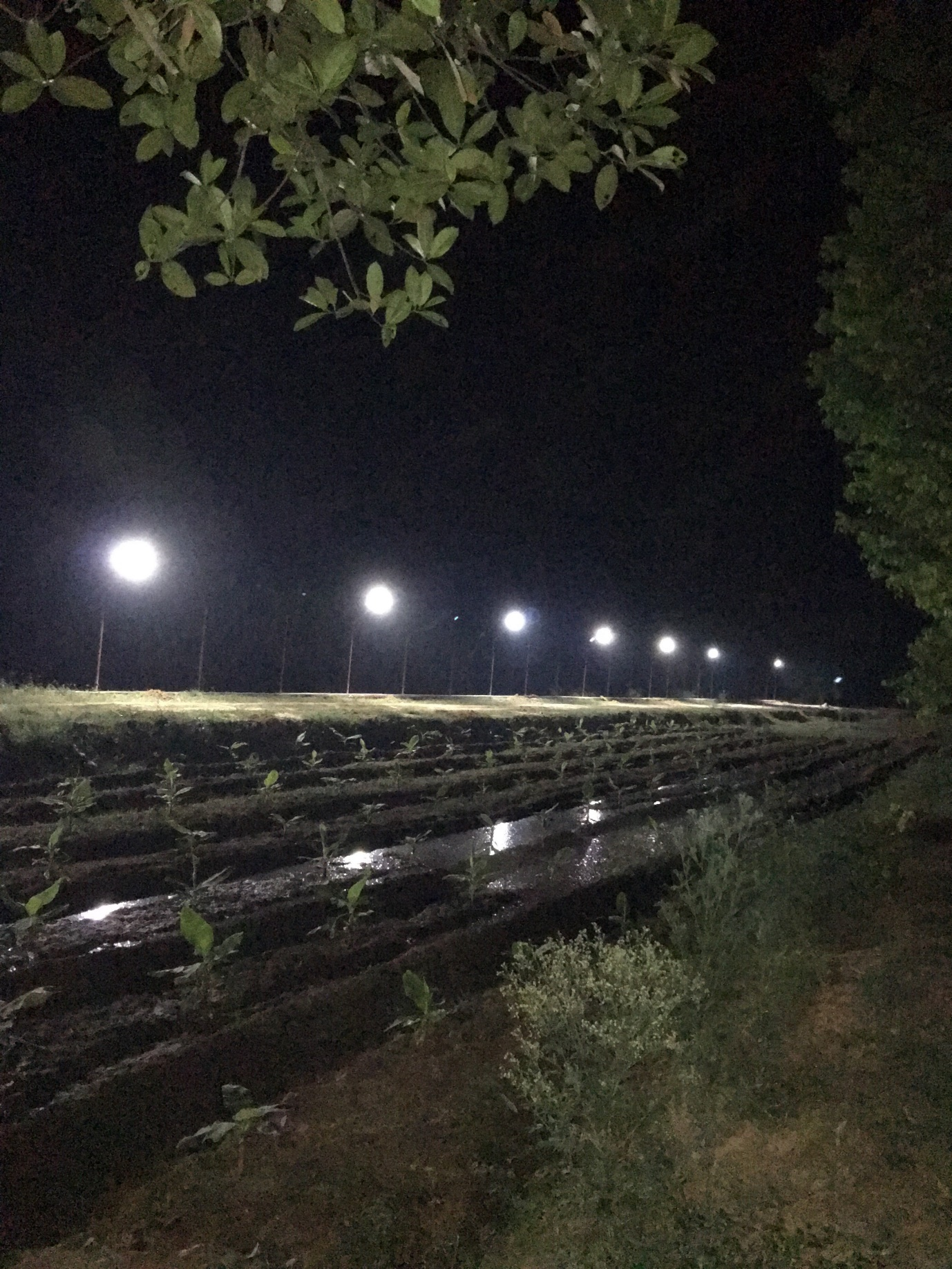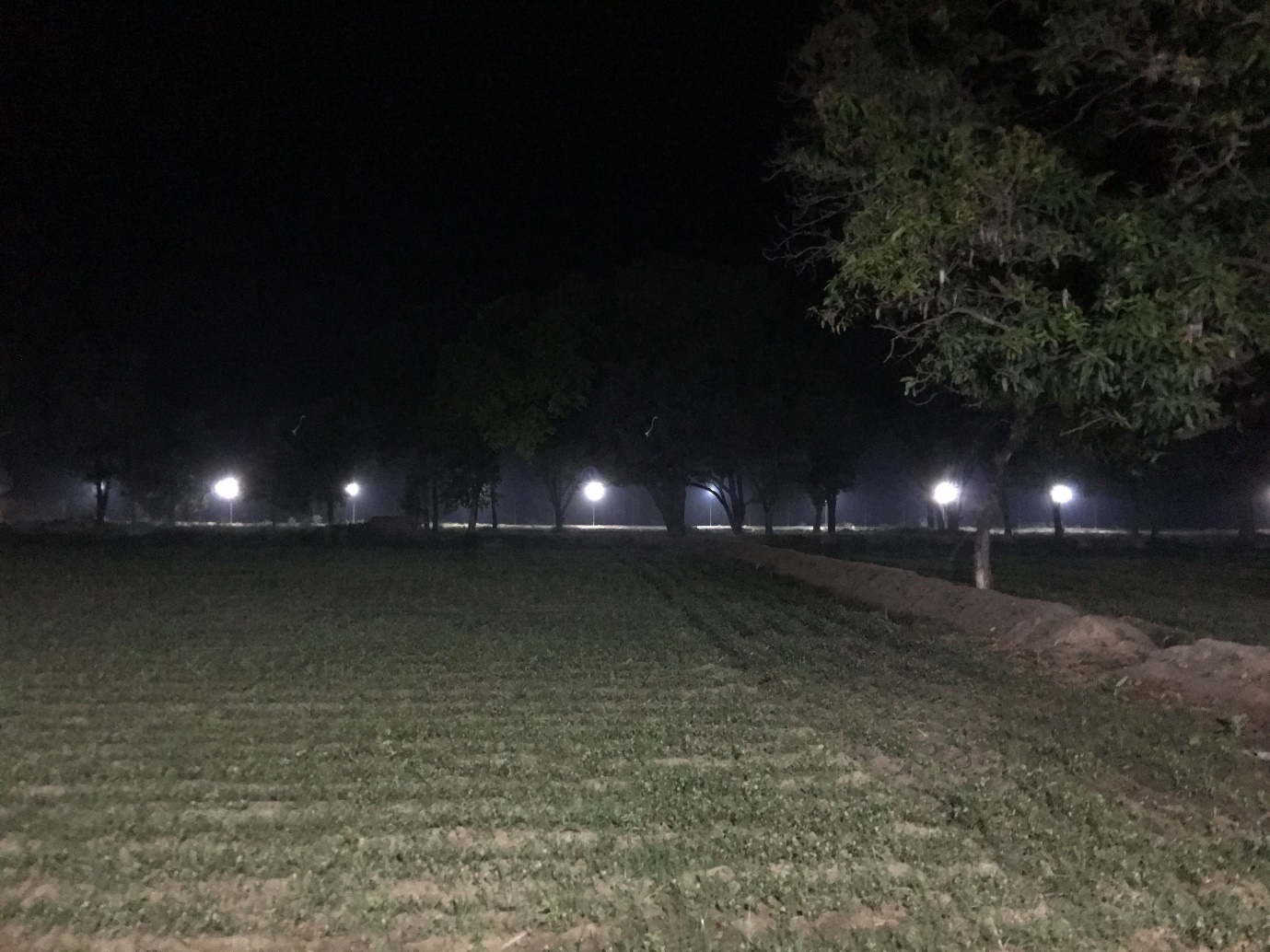 As the calendar rolled on, the opponents realized that Abhinav was not going to give up nor go away. Visitors often streamed in to look with curiosity at what the returnees from America were up to. "Once a Member of Parliament who came to visit marvelled that my wife had agreed to move to an Indian village all the way from America," recounts Abhinav. "He said his wife was refusing to move from the nearby city to the village and asked for my wife's help to convince his wife!"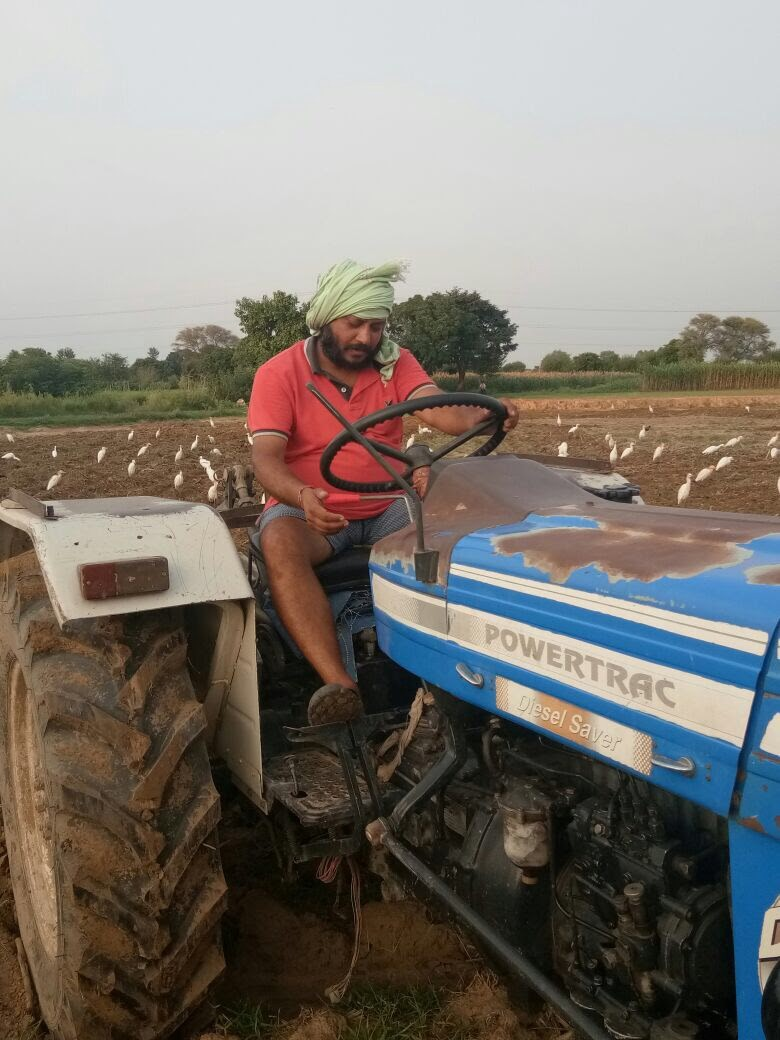 It took a little more than two years for Abhinav's cow-based business to become self-sustaining. Today, there are 50 cows and 25 calves in Vedic Tree's gaushala at Khair and the plan is to reach the number of 200 cows. Abhinav has demonstrated that cows are indeed wealth.
The knowledge segment of Abhinav's plan was also shaping up. In line with the educational system of ancient India, Abhinav planned on building a skill development centre which could impart hands-on training in 20 different skills to complement their theoretical learning. His aim was to build a school which would include 20 classrooms, 4 laboratories, a music/dance centre and a computer lab apart from hostels for boys and girls to house about 200 students.
"It is important for the youth to have skills, not just bookish knowledge," explains Abhinav. "Our Shastras speak of 64 kalas or arts that were taught in ancient India." He believes that along with degrees, if students have acquired some useful skills, they would not restrict themselves to thinking of working for employers; they would ponder on how to start a business with their skill-set. "Let them learn math, let them learn the sciences; but let them also learn some skills whether it is cooking, carpentry, theatre, sewing, dance or magic."
In the middle of 2019, a bigger vision began to unfold in Abhinav's mind. He wanted to take the entire concept of Vedic education-gaushala-bioenergy-biofertilizers-organic food to 108 cities globally, starting from America! The more he thought about it, the more it made sense.
"The entire world emulates America," explains Abhinav. "When Americans wore blue jeans, the world followed; their way of making movies became the gold standard, their slang words became our slang words; so, I'm thinking — what if America started doing the right things?"
In November 2019, Abhinav gave the reins of the Vedic Tree setup in India to his brother Jagdeesh and moved to Houston with his wife and children. It was time to start from scratch all over again in America and people thought he had gone crazy for the second time.
"If people understand what I am trying to do here, I know they will come all out to support me," says Abhinav. "I am not just trying to sell some products or run a business; I am trying to start a virtuous cycle which becomes a self-sustaining ecosystem." He points out that he is not focussing on just improving human health and happiness but on improving soil health, plant health, animal health and environmental health.
Abhinav is now looking to acquire some 25 acres of land near Houston. After the land is acquired, Abhinav plans to buy the indigenous Indian breeds of cows, which are also available in America. In fact, the so-called "Brahman" cows that played a major role in the success of America's meat industry have their origins in the cows imported from India in the late 19th century. These Brahman cows are prized for their docility, intelligence and ability to thrive in both hot and cold climates. Currently, the dairy industry in America uses Holstein cows which produce A1 milk. As more Americans wake up to the ills of A1 milk, Abhinav believes there will be a shift towards the healthier A2 milk produced by Indian cows.
Once Abhinav finds enough partners and supporters, he hopes to demonstrate that Americans too can benefit from the gaushala ecosystem which promotes regenerative agricultural concepts, renewable energy, biofertilizers and biopesticides. He looks forward to seeding the society with elements that bring forth wellness and spirituality while generating livelihoods that are in complete harmony with the environment.
Ecotourism and research projects are also on Abhinav's mind. "The possibilities are endless," he explains. People can come to spend the weekend with cows, practise yoga and meditation, drink healthy milk, eat organic food and perhaps be treated to Ayurvedic massages. He looks forward to tying up with researchers who want to carry out studies on milk, soil, cows, wellness and other topics.
It takes a huge leap of faith to do what Abhinav has set out to do. He could have been like the millions of desk-bound employees in the world who think they cannot change the paradigm they are locked into. But he chose to set himself free and be the change he wanted to see.
I have a selfish reason for supporting Abhinav. My daughter goes to college in America and I want to help her and future generations of my family get good nutrition, enjoy excellent health and to find a way out of the ethical morass that modern industrial manufacturing has dropped the world into. I do not want to be guilted into drinking soya milk in order to save cows from being tortured by the dairy industry.
If you see value in what Abhinav is trying to achieve and would like to support him in his mission, please email me at sahana.singh@gmail.com and I will make the connections.
Disclaimer: The opinions expressed within this article are the personal opinions of the author. MyIndMakers is not responsible for the accuracy, completeness, suitability, or validity of any information on this article. All information is provided on an as-is basis. The information, facts or opinions appearing in the article do not reflect the views of MyindMakers and it does not assume any responsibility or liability for the same.
Comments