Congress led by Rahul Gandhi has a vision for India- Pushing India back to the Stone Age.
The recently concluded Congress plenary in New Delhi has attracted a lot of criticism, because nothing concrete was proposed in terms of what the vision of the Congress party is, for the future. I think that criticism is entirely unfounded. The Congress party has given us crystal clear clarity on their vision. Let's look at why the criticism is unfounded.
LET'S GO BACK TO THE STONE AGE.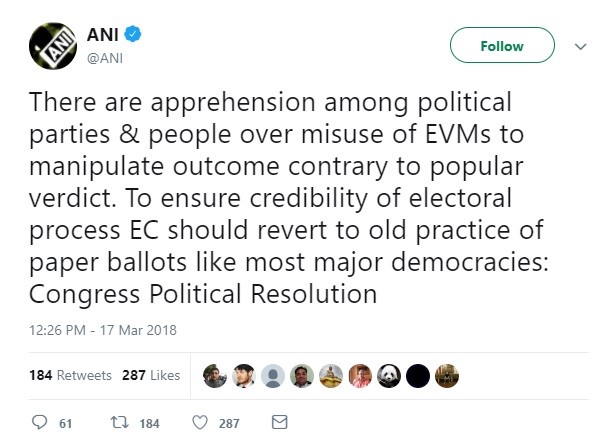 The Congress party has just told us that their victories in 2004 and 2009 are suspect. Think about it this way - Do they doubt this, because they know that EVMs can be manipulated? What is the solution proposed by the election commission, for the "apprehensions" of the Congress party? The new EVMs will print out a "receipt", that shows which party you voted for. For anyone with a common sense, this should resolve any doubts that you have with EVMs.
But not for a party that takes pride in telling us that they bought computers to India. They now have this contrasting new vision that wants us go back to the paper age. This clearly shows us how willing they are to take credit for driving India to both ends of the spectrum! And their magnanimity in telling the people of India that their 2004 and 2009 victories are suspect, needs to be applauded to no end!
TO END TAX TERRORISM, LET'S IMPOSE MORE TAXES.
Apparently, "The economic resolution promised an end to tax terrorism". And they gave some details on how they will do this too.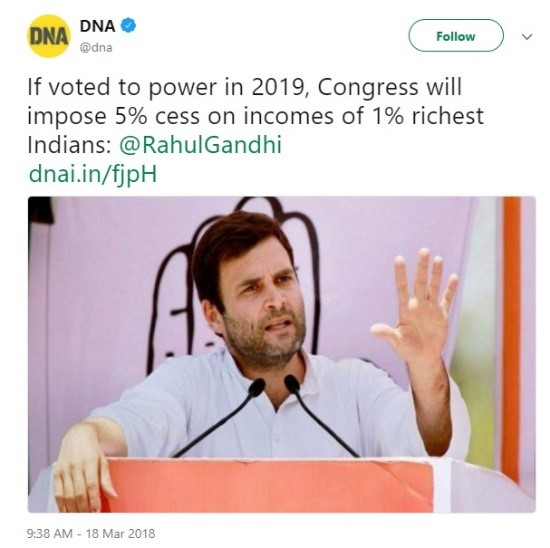 For a party that introduced Education Cess; for a party that increased ST/VAT from ~4% in 2004 to ~12 % in 2014; for a party that introduced retrospective taxes – it was indeed a bit rich that they spoke about "Tax Terrorism". Many twitter users pointed out that with available data, that anyone earning more than INR 66,000/- per month, will fall into top 1%! So, brace up fellow Indians for more taxes, and a complete full stop to "Tax Terrorism".
Elsewhere, Rahul Gandhi has already said he will change GST rate to one slab only, and will cap it to 18%! Today, more than 80% of items are taxed in the 5% and 12% slab. Is Rahul Gandhi proposing to end Tx terrorism by increasing the 5% slab or decreasing the 12 % slab, or better yet – bring everything on par to 18%? Or am I asking for too much clarity?
The Hindu editorial was very disappointed with how the entire plenary went, but their description of the economic resolution was as confusing as the resolution itself! "The party's economic resolution faintly echoed Karl Marx's eleventh thesis on Feuerbach". Raise hands, all of you, who have ever heard about "Karl Marx's eleventh thesis on Feuerbach"!
IS YOUR LAST NAME MODI? THEN, SHAME ON YOU – BECAUSE YOU ARE CORRUPT
What is the solution to the corruption perpetrated during the Congress regime? Let's tar all those with the surname Modi. This mind-blowing genius statement can come only from the Congress President. No one else is even capable of such an analysis.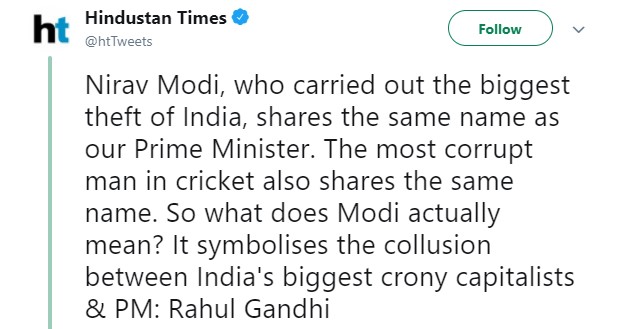 Various news organizations saw this amazing clarity as a new "aggressive Rahul". All Modis must now start fearing for their future!
REIGNING IN DEMOCRACY, IN TRUE CONGRESS STYLE
While celebrating the moral victory of Rahul Gandhi in the Gujarat Assembly elections, the English media went berserk. Here is a sample: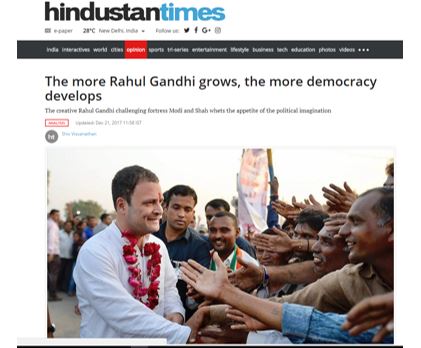 While democracy was developing elsewhere, Rahul Gandhi's own party was singing a different tune. He himself was elected without any election, but that's a given. Now, Rahul Gandhi has been authorized to choose the all-important members of the Congress Working Committee.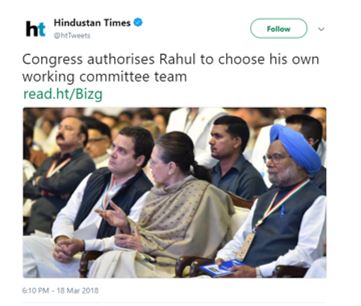 Overall, the Congress plenary session has accomplished what it set out to do. It sought to glorify the first family, which it did relentlessly. As expected, they ignored their Prime Minister's outside of their family. P. Chidambaram credited Rajiv Gandhi for reforms that were carried out after he died.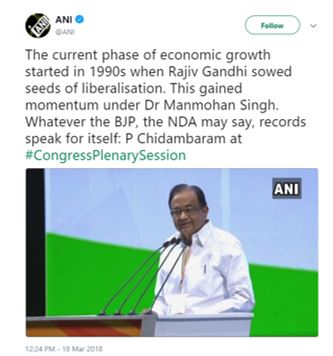 Rahul Gandhi has criticized Manmohan Singh for not living up to people's expectations. Rahul Gandhi repeated what he has been saying from many years, yet the English media sought to highlight a "aggressive Rahul".
Keeping all this in mind, may Congress continue to achieve many more moral victories. For the good of India. For the glory of India!
PS: Typically, I wouldn't rely just on media reports, and listen to actual speeches. But pardon me this time, it has become increasingly difficult to listen to Rahul's speeches!
Disclaimer: The opinions expressed within this article are the personal opinions of the author. MyIndMakers is not responsible for the accuracy, completeness, suitability, or validity of any information on this article. All information is provided on an as-is basis. The information, facts or opinions appearing in the article do not reflect the views of MyindMakers and it does not assume any responsibility or liability for the same.
Comments